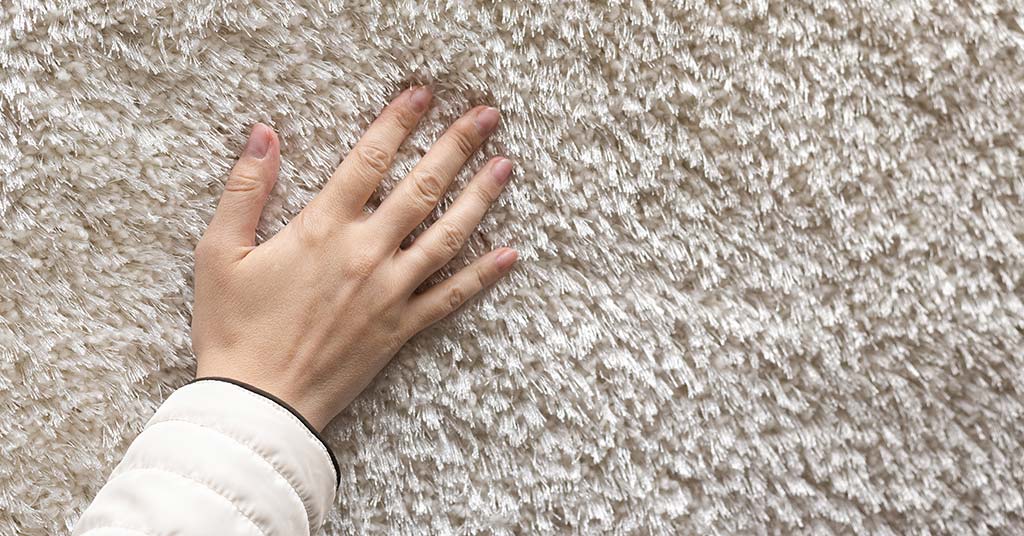 Our team has compiled this 2023 carpet buying guide to help you identify the best, longest-lasting carpet choices for different areas of your home.
At Chelsea Cleaning, we don't sell carpets – cleaning carpets and rugs is our specialty. We "know carpets" though, and are familiar with how tricky it can be to choose the right carpet type.
Tips for deciding on a fitted carpet
Before deciding on a carpet, it's a good idea to think about the practical qualities you need. Should the carpet be hard wearing or stain-resistant?
If it's for a bedroom, comfort and warmth may be more important. If you have pets and children, some areas of the house may need tougher carpeting than others.
Once you've narrowed down the type of carpet that will best suit your needs, you can investigate choices in terms of cost, colour, pattern and so on.
Four checks for choosing a good quality carpet
The quality of a carpet is indicated by four main factors:
pile weight
density
twist level
durability.
Generally, the higher the ratings, the better the quality.
Pile weight
Pile weight measures the weight of the carpet fibre in grams per square metre (gm/m2).
The heavier the fibre, the thicker and more resilient the carpet will be. A pile weight of at least 10,400 gm/m2 is recommended for mid- to high-traffic areas.
Density
Density is an indication of fibre thickness and how closely they're packed together.
A thick and heavy fibre construction is durable and less prone to crushing. Recommended density ratings for light, moderate and high-traffic areas are 2,000, 2,500 and 2,900.
Tuft twist level
Tuft twist level is the number of twists in a strand of carpet. The higher the number, the more resistant the carpet is to unravelling and the longer it will last.
A twist level of five or more is ideal.
Durability rating
Durability measures how long a carpet will last. Manufacturers rate each carpet using a system of between one and five.
The higher the rating, the longer the expected lifespan of the carpet.
Carpet buying advice: fibres to choose from
Different carpet fibres offer different benefits in terms of durability and aesthetics. They also feel different. Below, our carpet buying guide outlines seven of the most common fibre types.
Wool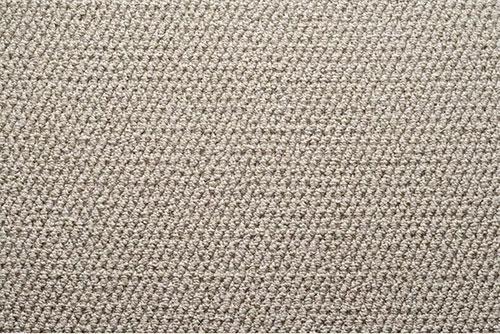 Source: The Spruce
Wool is the softest and most luxurious option. It's popular for bedrooms and lounges.
Wool is durable enough for high-traffic areas and is surprisingly stain-resistant. Spills must be dealt with immediately. It's naturally fire-resistant.
Polyester
Source: The Spruce
Despite being synthetic, polyester has a soft texture. It takes colour very well, but is not as resilient as nylon. Polyester is easy to care for and is fairly stain-resistant, so it works best in bedrooms.
Nylon
Source: Bond Products
Nylon is one of the most durable carpet fibres. It's ideal for high-traffic areas and homes with pets and children due to its excellent stain-resistance. Nylon is colourfast and comes in a variety of styles and finishes.
Polypropylene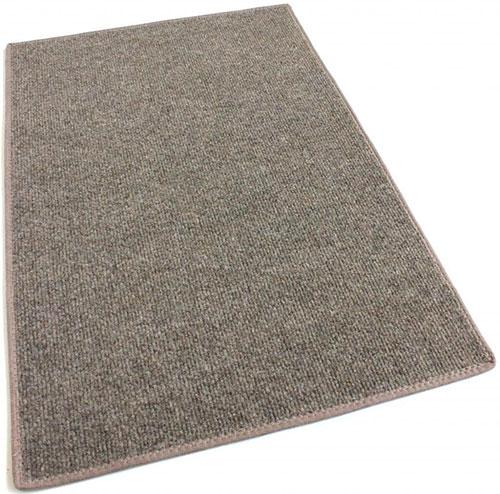 Source: Koeckritz Rugs
Also known as olefin, polypropylene is a synthetic fibre that's water- and stain-resistant. It's ideal for entrance halls and passageways. It's not as resilient as nylon, but has excellent colourfastness.
Acrylic
Source: Sears
Acrylic is a synthetic fibre that's washable and resistant to stains, fading, fire and mould. It's a cheaper alternative to wool, but less durable than other carpet fibres.
Acrylic is only suitable for low-traffic areas in the home.
Triexta
Source: Pinterest
Triexta is as luxurious as wool and as tough and durable as nylon. It's colourfast, naturally stain-resistant and easy to clean.
Because it's largely derived from corn starch, Triexta is eco-friendly. It's the perfect fit for any room in the house, from children's bedrooms to pet-friendly zones.
Blends
Source: Pinterest
Blended fibres can enhance the look and performance of a carpet. In some cases, they lower the cost.
Common blends are wool and nylon or nylon and polyester. Both are suitable for multiple applications in the home.
Carpet buying guide: pile types
Carpeting is made from fibres that are cut, looped or both. Each gives a different finish, look and feel. They come in a variety of fibre types.
Cut pile carpet
Cut pile looks quite different depending on the fibre used and the length of the fibres. For example, shag carpets have very long fibres while frieze pile has twisted fibres to create a curly, textured finish.
The exposed tips of cut pile make it susceptible to crushing and matting. The twist level – how tightly the fibre has been twisted together – is key to durability.
There are five styles of cut pile carpet:
velvet
Velvet cut pile carpet has a short, slightly twisted pile, with a soft, luxurious appearance and upright finish.
Source: Brintons
Saxony
Saxony is a densely packed and twisted pile with a soft, smooth feeling.
Source: Carpets in the Park
frieze
Frieze carpet has a long, shaggy pile with plenty of texture and a high twist level.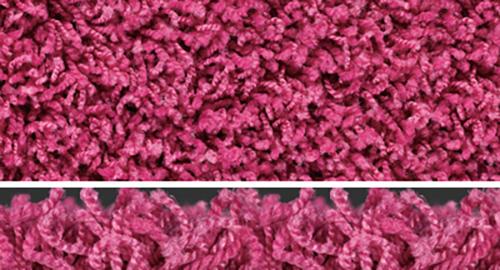 Source: Carpets in the Park
shag
Shag carpet has a long, raised and looped fibre. This creates a soft, shaggy pile.
Source: The Shabby Creek Cottage
cable
Cable carpet has a thicker, longer and fatter pile, similar to shag.
Source: Carpetology
Loop pile
Loop pile may be either:
level, with all the loops having the same length
multi-level, with loops at multiple different heights.
Source: Isberian
Multi-level loops create texture and patterns, while level creates a uniform look. It's known for excellent durability and is best suited to passages and hallways. Berber is the most popular type of loop carpet.
Source: Pinterest
Cut and loop
The combination of cut and loop pile usually creates a pattern using textures instead of differences in colour. These patterns can be subtle or bold, depending on the length of the differing fibres.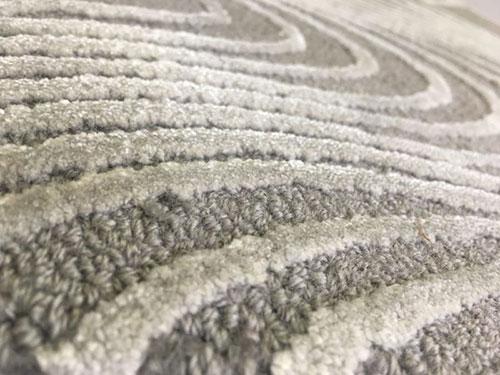 Source: Avenue Rugs
Although cut and loop carpets are aesthetically pleasing and resilient, they are not as durable as loop carpets.
Choosing carpet backing
Carpet backing is the material on the underside of a carpet into which the carpet tufts are sewn.
Often, carpets have a double backing. In this case, the primary backing has an extra, or secondary, outer material. This helps protect and strengthen the carpet.
Most carpets come with suitable backing. It's worth making sure, however.
Also, you may require special, high-performance backing for high-traffic, commercial applications. This article offers an overview of carpet backing types.
For residential use, carpet backing is commonly made of one of three materials:
polypropylene (best for bathrooms and kitchens)
jute (strong, resilient and appropriate for all rooms)
foam (least durable, but can be installed directly onto the floor).
Professional carpet cleaning in the Cape
We hope our carpet buying guide helps in narrowing down the perfect choice of carpeting for your home or office.
At Chelsea Cleaning, we don't make or sell carpets, but we do clean carpets and rugs – expertly and at a reasonable price. Contact us for more information or a quotation and we'll be happy to help.
Contact us now