Creating a funky, colourful rug is a unique way to put your personal stamp on your living area.
It's also an economical option for covering your floors. Depending on the type of rug you choose to make, the raw materials you need might even be available for free.
Old sack rug
© Maiden Jane
With their earthy, organic hues and well-worn appearance, old coffee and rice sacks make for an interesting ready-made floor covering. The sacks are usually made from hessian and have a fine, consistent and durable weave. The faded print breaks the monotony of the base colour.
Woven rag rug
© The Tiny Little Kitchen
Old dishcloth rags are the ideal base material for a multi-coloured kitchen or bathroom rug. Simply cut the rags into strips, and weave the strips into the desired shape and size.
Stencil rug
© All Things Thrifty
A stencil rug is easy to create and gives you the freedom to choose any pattern you desire. Once you've purchased a basic monotone rug, simply create a stencil, trace the outline onto the fabric and fill in the repetitive pattern with fabric paint.
Braided t-shirt rug
© Do small things with love
If dozens of old t-shirts are cluttering up your family's cupboards, you can recycle them by slicing them into long vertical strips and braiding them into a mini-carpet. You can aim for attractive colour combinations or stick with various shades of one particular colour.
Tablecloth rug
© Dream Book Design
If you've got an ornate table cloth you no longer use, consider converting into a floor covering. Simply glue the tablecloth to a rubberised backing, and you've got a unique and highly original rug.
Piecemeal carpet sample rug
© Carpet Kellybranan
Carpet samples are usually free, and are already pre-sized and arranged according to tuft, weave and material. You may have to pop into several different carpet suppliers to get enough samples (given limits on the number of free samples you can take) or perhaps enquire if you can pay a reasonable fee for the samples. Once you've got sufficient samples featuring complimentary colours, simply stick them together until you've got the perfect-sized rug.
Bamboo rug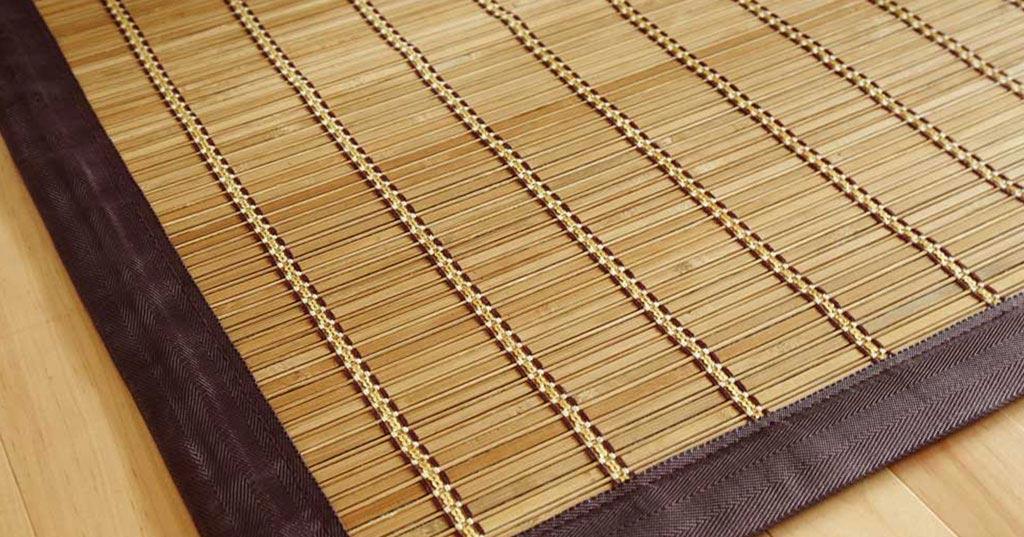 © Georgia Mills
Pre-cut bamboo strips can easily be tied together to form a hard-wearing floor covering. You can buy these from a hardware or garden store. Bamboo mats are easy to roll up, and take up hardly any room when stored in a vertical position.
Animal print rug
Animal print is fashionable and elegant. You can create your own animal print rug by stencilling a pattern onto a thick piece of canvas. You can opt for leopard, zebra or tiger print, and fill in the pattern with any colour you want.
Pebble rug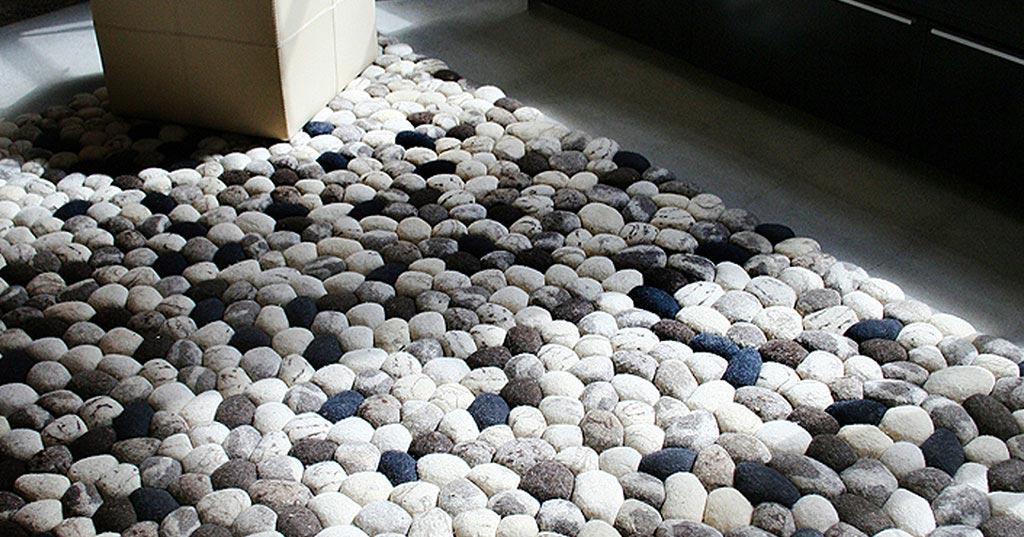 © Architonic
A pebble rug can add texture and beautiful natural colours to a bathroom or living area. Pick up smooth rounded pebbles on beaches and along river beds, and glue them onto a non-slip backing. Alternatively, you can go the faux route and create lookalike pebbles from felt or woven yarn.
Old book rug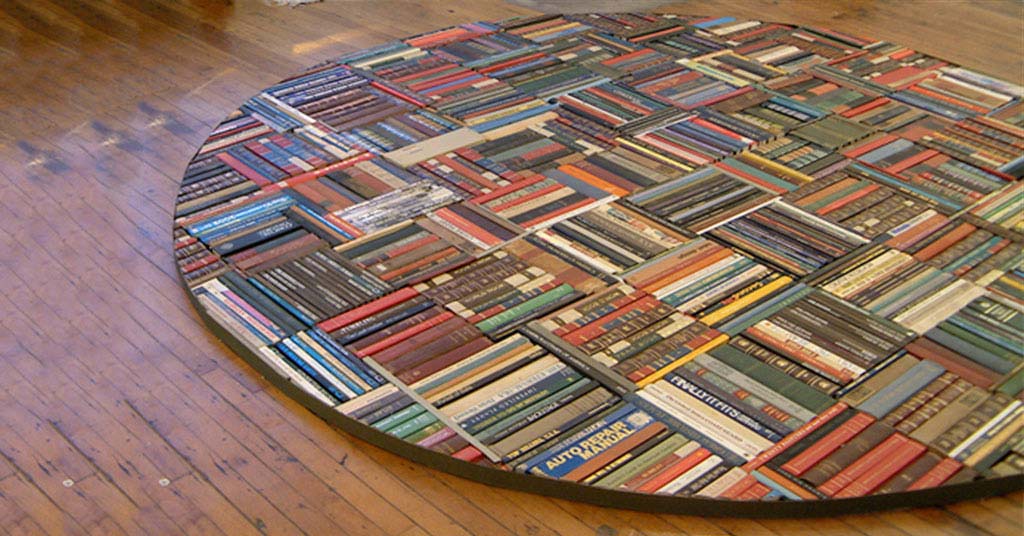 © Faithtap
A really "novel" idea is to make a one-of-a-kind rug by removing the printed spines of books and glueing them in concentric patterns onto a sturdy base material. This is an interesting option for a study, sitting room or library. We don't recommend destroying your private book collection, but you may find inexpensive, well-worn hardbacks at charity sales and second-hand bookstores.
At Chelsea Cleaning, we don't make carpets or rugs, but we do know how to clean them – expertly and at a reasonable price.
Contact us now