You'd be forgiven for wanting to reach out and touch one of Jason Seife's paintings.
The artworks look so much like the Persian carpets that inspire them, you can imagine being able to feel the weave of the wool.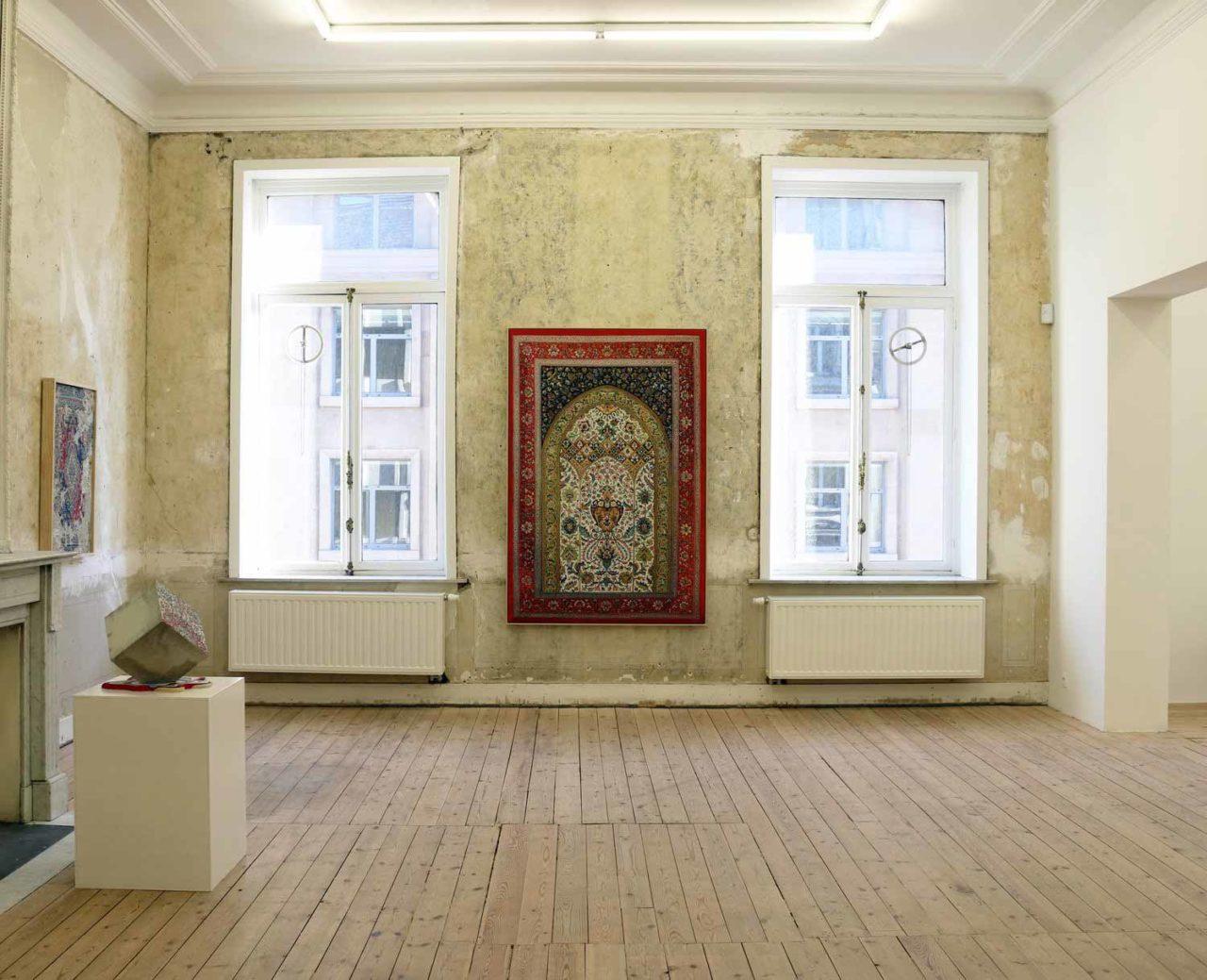 Source: Jason Seife
Yet, these highly intricate, luxurious images are created by Seife using nothing more than acrylic, ink and a very steady hand.
The Miami-based artist uses tiny impasto strokes to fill in tightly-merging rendered images to create the elaborate rug paintings.
Artist Jason Seife at work Source: Islamic Arts Magazine
He spends two to three months on each painting, depending on the size, and says the finished work represents much about his state of mind during that time.
As his feelings and emotions change during the process of the painting, he sees them reflected in the artwork, he told Christie's Real Estate.
"If I come in one day feeling stressed or anxious, I have a chart with specific colours for that and I'll only use those colours. The following day it might change," he said. "When I've finished a piece, I'm able to look back and see a hidden language that shows my thoughts and emotions throughout its creation."
Source: Jason Seife
Seife draws on his Middle Eastern heritage and the flood of inspiration he felt during a trip to Iran to experiment with the symmetry, geometric patterns and colours found in traditional Persian rugs.
He says his work reinvents the past by using modern materials and colours, allowing it to appeal to a younger generation.
Source: Jason Seife
The former musician transitioned to the art world through graphic design. He had a successful design career working with some of the biggest names in music, including Kanye West, Nicki Minaj and Pharrell Williams.
But the pull of art was too strong and, towards the end of 2015, using funding from his design work, Seife became a full-time artist and began the rug paintings.
It was a decision that has paid off. Seife's art has been exhibited internationally, including New York City, Brussels and Sharjah.
Jason Seife, Nucleus Source: Islamic Arts Magazine
At the Sharjah Islamic Arts Festival, Seife used a mirror to create a magical illusion, Nucleus, with his painting titled Firdaus.
The painting was suspended from the ceiling above a mirrored platform. Seife wanted visitors to step on the mirror and feel immersed into the Persian carpet, almost as if they were floating above it.
Jason Seife presenting his work to Sheikh Abdullah bin Salem Al Qasimi, Deputy Ruler of Sharjah Source: Islamic Arts Magazine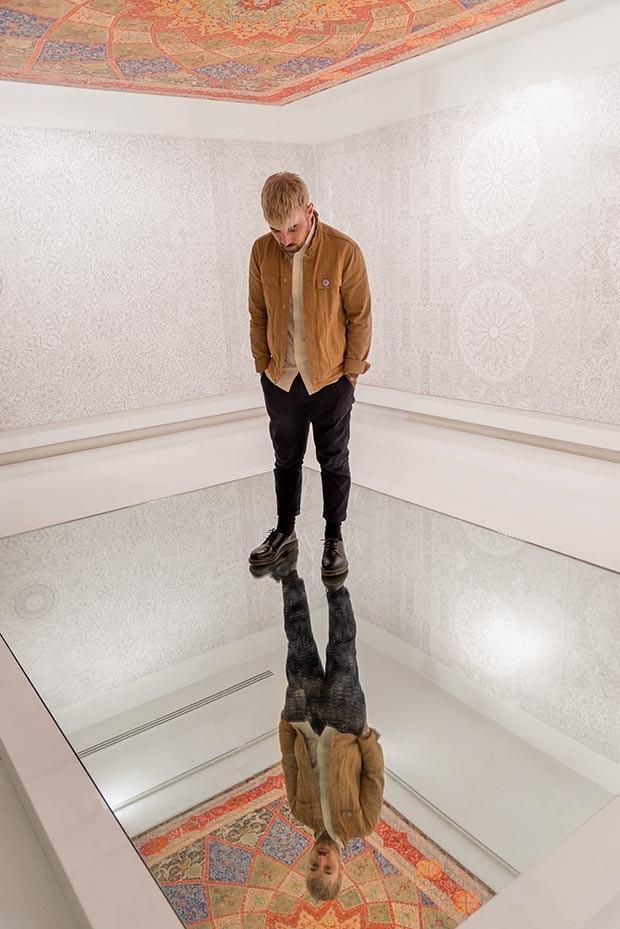 Seife looking at his reflection Source: Islamic Arts Magazine
Seife intends to continue painting his rugs, but to add more abstraction and a 3D element to the visual space.
It's long, painstaking work, but, he says, the repetitiveness of the process brings him peace.
What we offer at Chelsea Cleaning
Chelsea Cleaning doesn't specialise in artwork – but we do know how to clean real carpets and rugs, expertly and at a reasonable price. Contact us for more information or a quotation and we'll be happy to help.
Contact us now