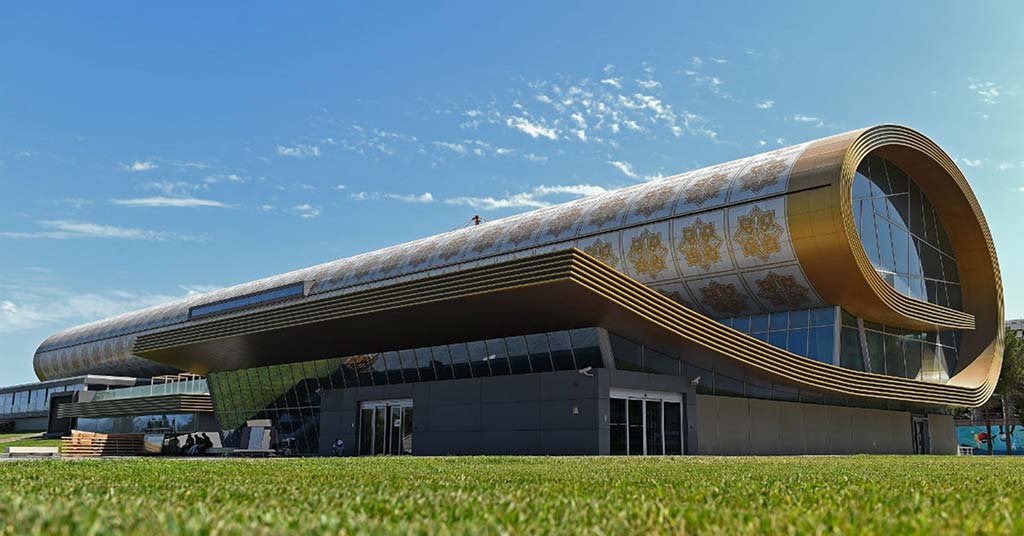 Since ancient times, Azerbaijan has been a centre for carpet and rug weaving. In the country's capital, the Azerbaijan Carpet Museum houses the world's largest collection of Azerbaijani carpets.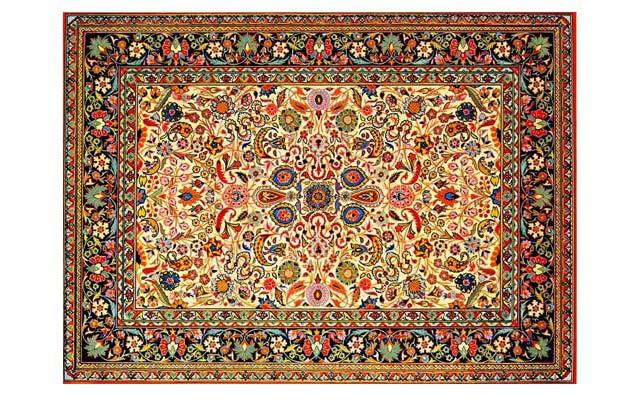 One of the carpets – an Afshan rug in the Tabriz style – housed at the museum. Source: Wikipedia
About the museum
The museum was founded in 1967. It changed names and locations a number of times, but in 2014, it opened in a new building, designed to resemble a folded up carpet, near the Baku seafront.
Today the museum serves as a centre for research into traditional carpet weaving. It also houses a collection of carpet tools, ceramics, metalwork, jewellery and embroidery.
Traditional Azerbaijani carpets feature specific styles, patterns and colours depending on the regions where they were made and the families who made them. They're divided into two main types – pile carpets and flat-woven carpets.
Pile carpets
The museum has a collection of over 2,300 pile carpets, dating from the 17th Century onwards and made using four traditional types of weaving – Guba-Shirvan, Ganja-Gazakh, Karabakh and Tabriz.
The oldest carpet at the museum is the 17th-Century, Karabakh carpet called "Ajdahali" (or "The Dragon"). It was bequeathed to the museum by the US collector, Grover Schiltz, in 2013.
"Khosrow and Shirin Hunt Together" is an early 20th-Century rug in the Tabriz style.
These are some of the other gorgeous pile carpets at the museum:
Flat-woven carpets
The museum includes over 650 flat-woven carpets. Carpets of this type were widely used in Azerbaijani homes as decorative wall, table and floor coverings.
Dating to the 18th Century, the "Verni" is rustic in style. It was made in Karabakh, Azerbaijan and was acquired by the museum in 1968.
The "Zili" carpet is finely embroidered and features rich colours and stylised representations of birds. It dates to the late 19th Century.
Two more examples of the museum's flat-woven carpets are the "Sumakh" and the kilim called "Garaqoyunlu."