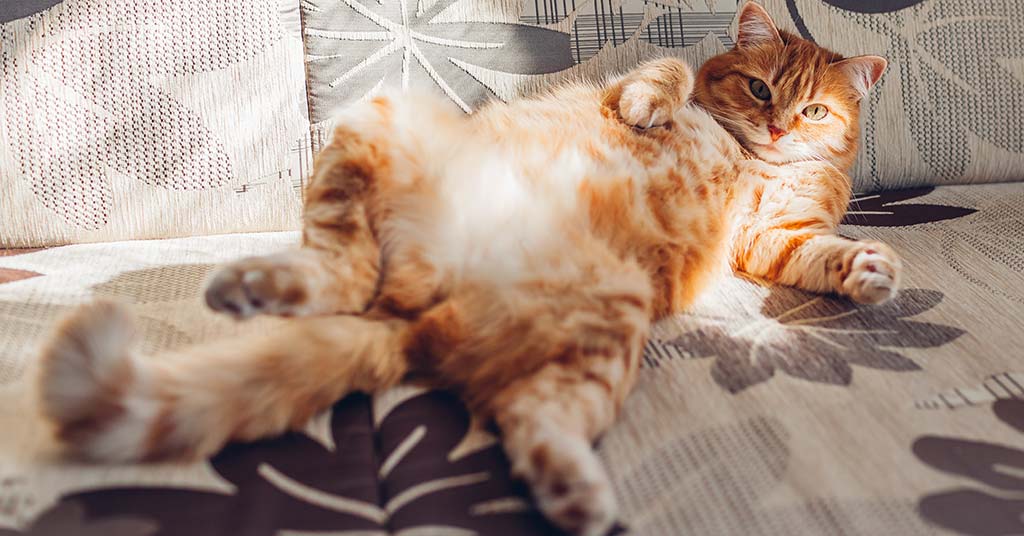 Pet hair is a bit like glitter – it gets everywhere and is incredibly hard to remove.
We love our pets but not their hair all over our furniture. It needs to be thoroughly removed to protect the furniture and our sinuses.
Here are some clever tips for removing pet hair from upholstery without damaging the fabric.
Use a lint roller
Lint rollers are inexpensive and they're designed specifically to remove hair and fluff from fabric
They have layers (like a toilet roll) that peel off. When the top layer is full, you peel it off to reveal a fresh sticky layer underneath.
A good lint roller is sticky enough to remove hair without leaving residue.
Create a roller with sticky tape
If you don't have a lint roller, create one by wrapping your hand in tape, with the sticky side facing outwards.
Dab or scrape your hand along the furniture to remove hair.
Avoid overly sticky tapes, such as duct tape, that may leave a sticky mark. Masking tape and packaging tape work best.
Use a brush
Depending on the fabric, pet hair can be brushed off but it's essential to use the right type of brush.
If the bristles are too soft, it won't work; if they're too hard, it might damage the upholstery.
As small as it is, an old (but clean) toothbrush works well. Try to find a brush with a similar firmness to toothbrush bristle.
Try a rubber glove
A regular kitchen rubber glove does an excellent job of collecting hair from upholstery.
Slightly dampen the glove and simply run your hand over the fabric towards you.
Any hair will be collected on the glove. Rinse when it's covered in hair and repeat.
Fabric softener and water
A mild solution of fabric softener and water sprayed onto upholstery will reduce static so hair can be wiped away with a soft, clean cloth.
Be careful not to spray too much water; you don't want to soak the upholstery fibres.
Don't leave the solution on the upholstery for too long. Spray and wipe immediately.
Give upholstery a thorough vacuuming
We do mean thorough.
Empty your vacuum cleaner's bag or canister and clean the filters to maximise suction.
Remove the large head and replace it with one of the smaller heads.
Remove any cushions and start with the base, working your way up to the seat cushions and backrest. Make sure you get into all the creases and folds.
Professional hair removal with Chelsea Cleaning
Chelsea Cleaning offers a professional upholstery cleaning service that will remove all pet hair. We have a well-practiced and refined upholstery cleaning method that uses the correct cleaning supplies and equipment.
If you need upholstery cleaning services in the greater Cape Town and Helderberg areas, contact us at Chelsea Cleaning for professional household cleaning services. We also offer professional carpet, rug, curtain, blind and mattress cleaning.
Contact us now