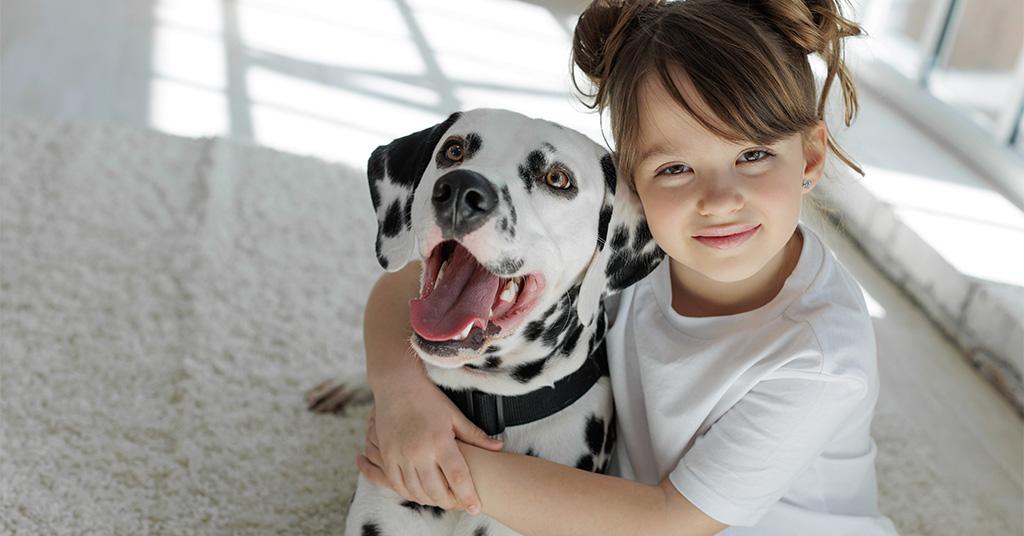 Areas like passageways, entrance halls and living rooms experience the most frequent traffic from people and pets. This can take a heavy toll on carpets.
Fibres are crushed and flattened. Over time, this can create a tangled mass that traps dust, dirt, pet hair and pollen.
Below, we offer some useful tips on how to protect and revive carpet in high-traffic areas.
Ways to protect carpet in high-traffic areas
Prevention is better than cure. Protecting carpet, especially in high-traffic areas, can keep it looking good and ensure it lasts as long as possible.
Invest in high-quality carpet
Quality carpeting has a longer lifespan. It's constructed from robust fibres that don't easily become matted or tangled.
Regularly move furniture
Shift heavy furniture by a few centimetres every day to spread the load. This prevents the formation of flat areas and indentations.
Lay low-cost rugs and runners
Lay thick, durable rugs and runners at the foot of stairs, in front of armchairs and couches, along passageways and at the front door. This is a cost-effective way to protect the carpet beneath.
How to unflatten carpet fibres in high-traffic zones
Regular vacuuming will remove debris and help lift the carpet fibres. It will also help identify flat spots in the carpet that need some extra TLC.
To spot-treat flattened areas of carpeting, try simply using a clean cloth and an iron. Here's how:
Heat the iron on a low setting and dampen the cloth with water.
Start with the worst-affected area. Lay the cloth on the surface of the carpet.
Iron the cloth slowly and methodically to allow the heat and steam to work their magic. The heat/steam combination should help lift the fibres to "re-fluff" the carpet. Don't touch the bare carpet with the iron. The fibres may melt or burn.
Repeat the process on other flattened areas.
Last, open windows and doors to allow the carpet to air dry.
Fixing furniture indentations in carpeting
Heavy furniture like couches, sideboards and tables can leave indentations in carpet.
Flattened areas of carpet can be given a lift with just a few ice cubes and a kitchen utensil.
Fill the indentation with ice and allow it to melt. Once the ice has melted, use a fork, hard-bristle brush or your fingers to fluff up the fibres.
Sceptical? See here for a YouTube demonstration.
The method works unless the indented area has worn so thin that the fibres can no longer be recovered.
Once the carpet is dry, vacuum the treated area to lift the fibres further.
Refluffing a whole carpet
Reviving an entire carpet using the cloth-and-iron method is impractical.
An alternative DIY approach is the use of bicarbonate of soda (bicarb) and white wine vinegar.
Bicarb can help restore carpet fibres and destroy bacteria captured deep in the pile. It also eradicates nasty odours. White wine vinegar sanitises, refreshes and helps revive fibres.
Here's the step-by-step process:
Step 1: Bicarb
Sprinkle an even layer of bicarb on the carpet. Using a hard bristle brush, work the bicarb into the fibres and leave overnight.
Step 2: Vacuum
The next morning, vacuum the carpet to remove the bicarb.
Step 3: White wine vinegar
Mix a one-to-one solution of water and white wine vinegar. Decant it into a clean spray bottle. Spray the carpet so that it's damp to the touch. Work the solution into the pile with your fingers or a brush, fluffing up the fibres as you go.
Professional steam-cleaning to revive carpet pile
It's not always possible to reverse carpet thinning and other types of damage – but if anything can revive carpet in high-traffic areas, it's our professional carpet cleaning process.
We use industrial-strength steam-cleaning machines, and spot and stain removal agents specially formulated for high-traffic areas. These remove embedded dirt and grime, and sterilise the carpet pile. They also untangle and restore the carpet fibres.
Please see our Google reviews for customer feedback on our carpet cleaning services.
Need help reviving carpet in high-traffic areas? Contact us at Chelsea Cleaning for more information or a quotation, and we'll be happy to assist.
Contact us now