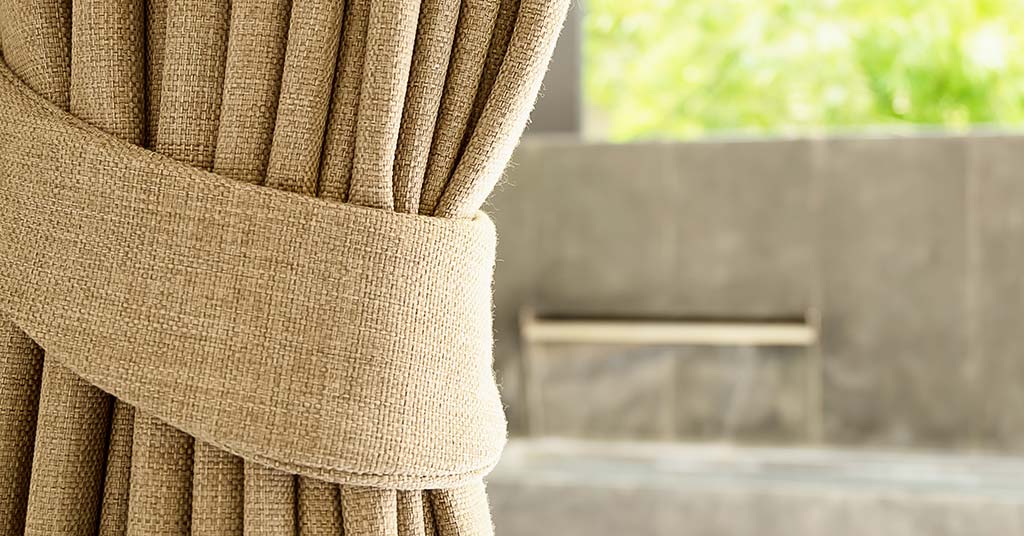 Spring is the perfect time to clean curtains and blinds – not just to freshen up your home and welcome in the season, but to help protect any allergy sufferers in your home.
Spring and curtain cleaning in the Cape
All winter, curtains and fabric blinds in damp Cape conditions provide the perfect home for mould spores – and in spring, they act like filters, catching dust and pollens that make their way through open windows.
Whenever someone opens or closes the curtains, the agitation is enough to send these pollutants into the surrounding air. This may add to the woes of seasonal allergy sufferers, who face an especially tough time from September to November.
Curtain cleaning tips
Chelsea Cleaning offers expert, professional curtain cleaning at affordable prices. We recommend having your curtains professionally cleaned at least once a year, but here are a few ways you can clean your curtains at home too, as we head into spring.
Dusting
The best way to stay on top of the dust is to give your curtains a good shake out every time you clean the room. You don't need to remove them from the rail, simply give them a good shake to dislodge any dust and then vacuum the room as you normally would.
Every few months, it also helps to take them outside and give them a good shake. You can also run your curtains through your tumble dryer on the cold setting to get rid of dust, pollen and pet hair. Re-hang them afterwards to prevent wrinkling.
Vacuuming
You can use the brush attachment on your vacuum cleaner to get rid of the majority of the dust on your curtains. It's a good idea to pay special attention to the top of the curtains, including the rail and hooks, as this is where most of the dust will accumulate.
Don't forget to do the backs of the curtains as well. They will be prone to collecting pollen and dirt blown in through the open windows.
Washing
Check the label on your curtains to see if they are machine-washable. Most fabric curtains can be run through the washing machine.
More delicate fabrics should generally be hand washed or professionally dry-cleaned. It's also best to have curtains professionally cleaned if they're very heavy – your washing machine might not be able to handle the bulk, especially when it comes to spinning.
Re-hang curtains after washing to dry to help prevent wrinkles or creases that a washing line might leave.
Dry-clean only curtains
If you have curtains made from velvet or wool, they are most likely dry-clean only. You can dust and vacuum them to take care of the majority of the dirt but washing them will cause damage.
Always check the manufacturer's label (if there is one), which should tell you whether dry-cleaning is required.
Cleaning blinds
Plastic, wood or aluminium blinds are fairly simple to clean. Simply wipe down each of the slats with a damp (not soaking wet) rag.
Roman blinds are much trickier because they have to be properly dismantled and then re-assembled after washing. You can help keep them clean in between washes by dusting, vacuuming and spot-cleaning with a damp cloth.
When it's time to have Roman blinds cleaned, we do recommend calling in professional help.
Professional curtain and blind cleaning in Cape Town