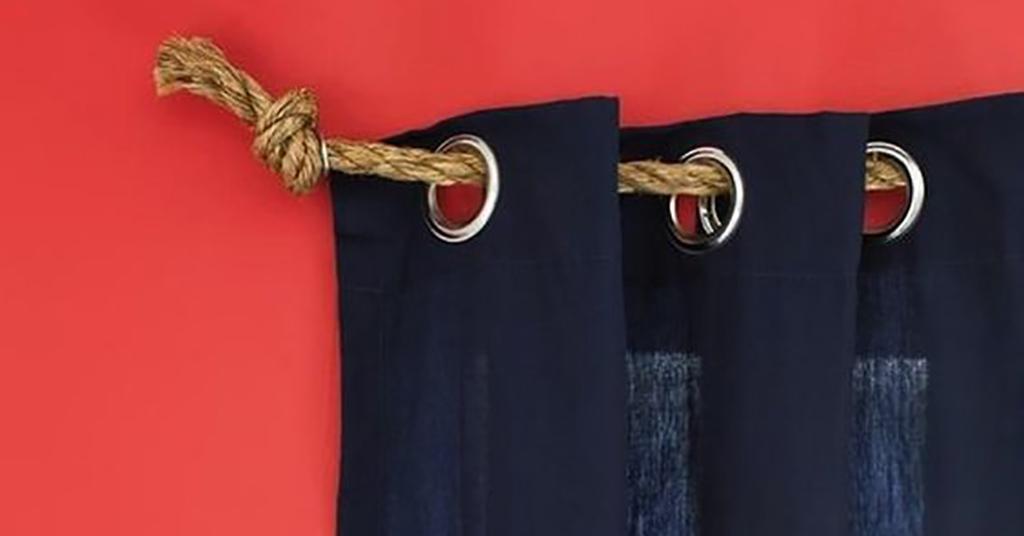 Curtains play an important role in the overall look and feel of a room. When decorating your home, the last thing you want is for your curtains to be mismatched with the rest of the décor.
If you can't find exactly what you're looking for at the shops, there are a lot of ways that you can jazz up some plain curtains or create your own.
Branch curtain rod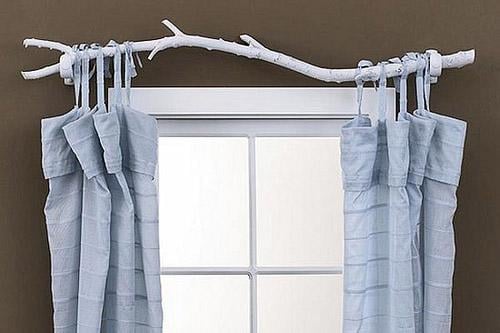 A solid branch from your garden, sanded down and varnished or painted, can make a beautiful and quirky curtain rod for a lightweight tabbed curtain.
Hanging your curtains with hooks or door knobs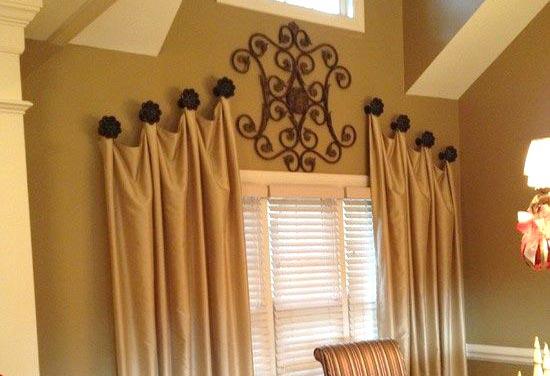 A series of ornate hooks can take the place of a rod for a curtain with ties or hooks. To draw the curtain, use a tie back. Old doorknobs can also be attached to the wall in a row to serve as a "rod".
DIY rods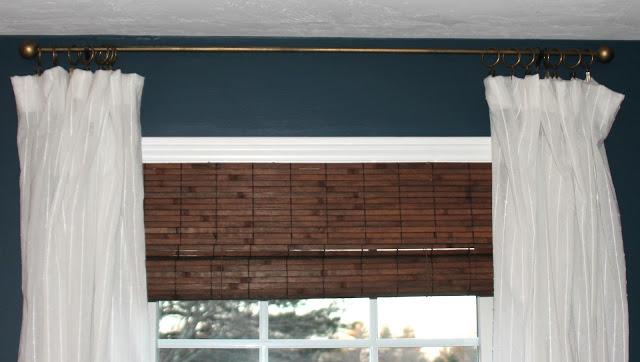 A wooden dowel or PVC pipe, sprayed or painted, can make an effective curtain rod. You can use just about anything that will fit for the finials (end caps), such as Ping-Pong balls.
Plant hangers and draped fabric
Two plant hangers can be draped with just about any fabric to create no-sew curtains that add a touch of opulence to a room.
Lace doily curtain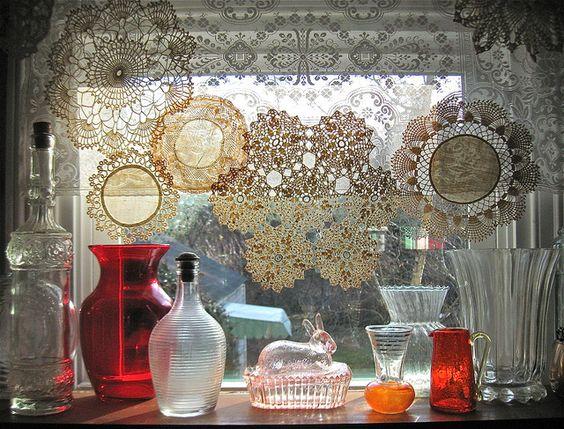 Sewing doilies together makes an unusual alternative to a plain lace curtain.
Layered curtains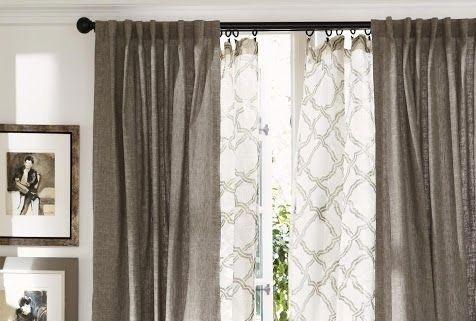 Layering different curtains means you can incorporate different fabrics and colours into the room's décor.
Beaded curtains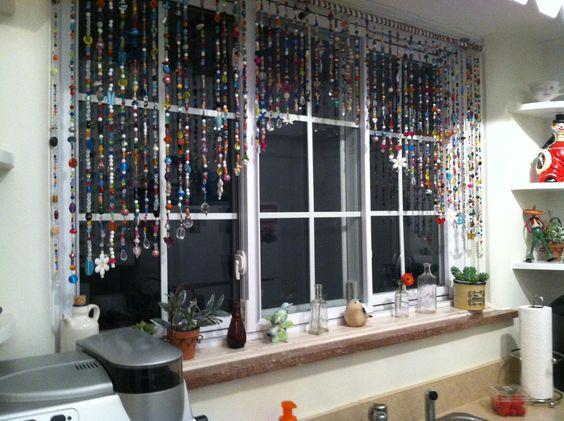 Strings of beads can be used to cover a window or to add some interest to plain curtains.
Rope curtain rod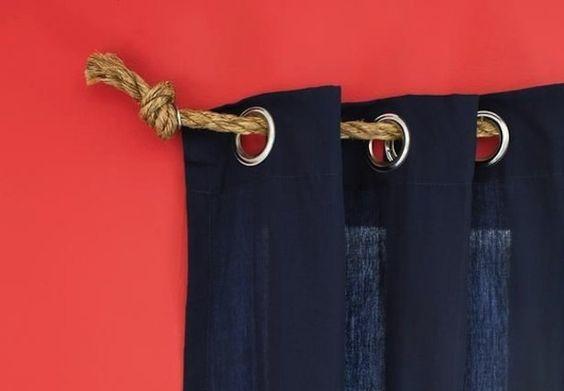 A rope or cord suspended between two eyes or hooks makes a quick, easy and stylish alternative to a curtain rod.
Embellishments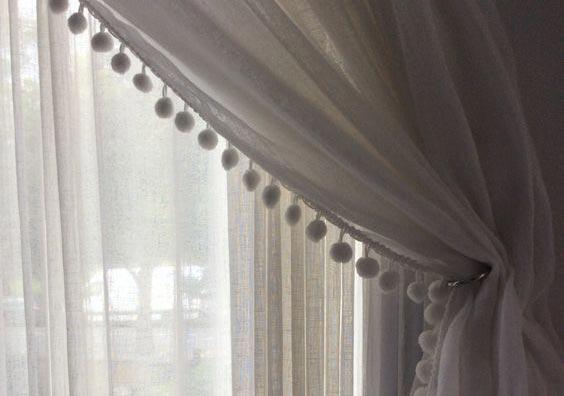 Jazz up plain curtains by adding a trim of lace, ribbon, tassels or even pompoms.
Clip on curtains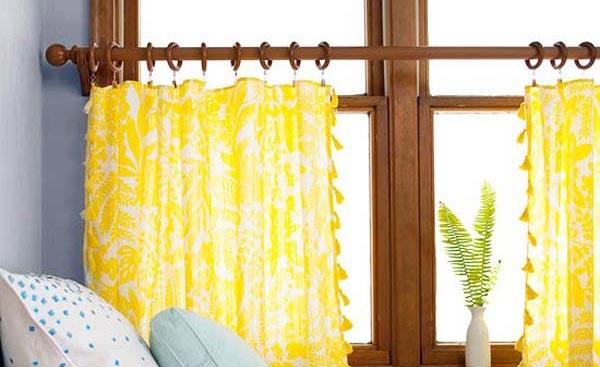 Using clips instead of tabs or tape for your curtains means you can skip the sewing and use just about anything as a curtain.
Professional curtain cleaning
Curtains tend to accumulate dust and pollen from open windows, as well as pet fur, mould and fungal spores. It's a good idea to vacuum them and to have them properly cleaned at least twice a year.
At Chelsea Cleaning, we offer professional but affordable curtain cleaning – and we'll rehang your curtains. We also offer expert cleaning of ornate pelmets, valances, swags and tails, and cleaning of Roman blinds.
Contact us for a quote or more information.
Contact us now