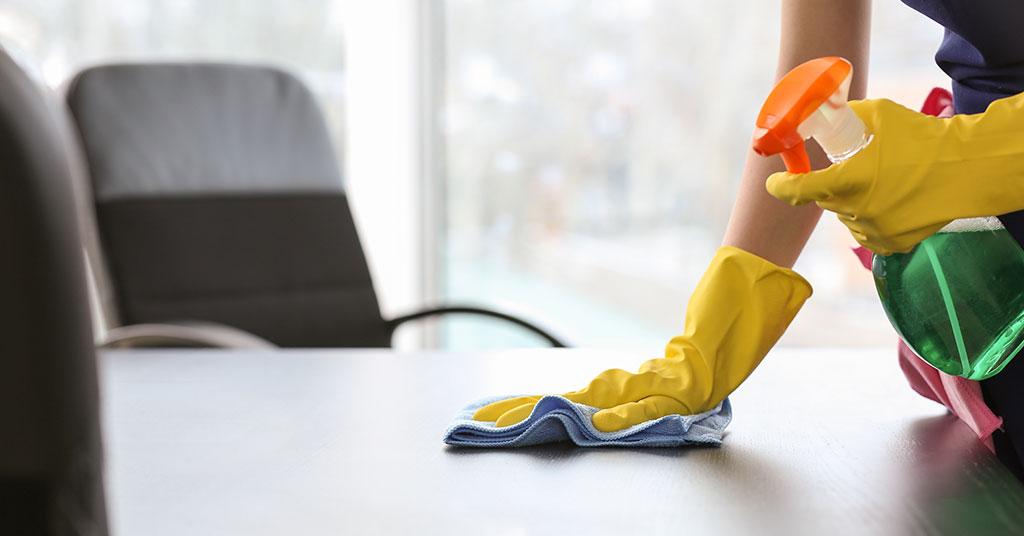 With so many people coming and going, office cleaning and maintenance can be a challenge. Whoever oversees office cleaning and maintenance may find it helpful to use office cleaning schedules to keep track of tasks and responsibilities.
Daily, weekly and monthly office cleaning schedules
How you decide to structure the cleaning and maintenance tasks in your office will depend on the size of the building and offices, the number of people responsible for maintenance and how often you want each task to be done.
Some tasks must be handled by a third-party service provider. It's a good idea to factor this in when scheduling the frequency and timing of tasks.
Daily office cleaning tasks
These tidying and cleaning tasks can be added to a daily schedule:
dishes
sanitise surfaces
canteen floor
microwave
tidy common areas
dust common areas
bathrooms
stock bathrooms
front-of-house windows
empty and wipe bins.
Weekly office cleaning tasks
These tasks should typically go on a weekly cleaning schedule:
clear out and clean communal fridges
dust and clean employee desks
dust and clean conference rooms
vacuum carpets
mop all floors
vacuum upholstery
clean windows
clean light fittings
clean skirting boards
sanitise drains.
Monthly office cleaning and maintenance tasks
The following cleaning and maintenance tasks should generally be completed once a month:
clean vents and ceiling fans
vacuum under appliances (such as the fridge)
dust bookcases and shelves
polish tile and hardwood floors
wipe down outdoor furniture.
Annual and ad hoc maintenance tasks
Once or twice a year, you should have upholstery, carpets and any curtains deep cleaned. Brass, chrome and silver fittings should also be polished.
If you own the premises, also consider scheduling the following maintenance tasks:
painting, for once every two to three years
clearing gutters and drains twice a year
repainting parking lines every two years or so, depending on traffic volumes
power-washing patios once a year
general interior inspection and DIY, on an annual basis.
Office cleaning schedule templates
These blank office cleaning schedule templates allow you to create your own maintenance and cleaning lists.
These templates can be used for the entire office or, in larger offices, each responsible person can have their own sheets.
To save paper, consider printing and laminating a few copies. You can reuse them if you write with a whiteboard marker. You can print these templates larger (A3 or A2) if you want to stick them on a wall for easy reference.
Save money through regular office maintenance
Regular office maintenance and cleaning should never be neglected. Even if cleaning and maintenance becomes a significant cost for your business, letting it lapse can result in damage or soiling that could cost you your security deposits.
Even if you own your office or building, neglecting regular maintenance can make it harder to rent out or sell your property.
In extreme cases, poor maintenance and cleaning can become a health and safety issue that could cost your business money in damages.
What Chelsea Cleaning offers
Office cleaning schedules make cleaning a lot easier – but for your curtains, carpets, mattresses and upholstery, the easiest option of all is to contact us at Chelsea Cleaning.
We offer professional, affordable, deep cleaning, in and around Cape Town and in the Helderberg area.
Contact us now