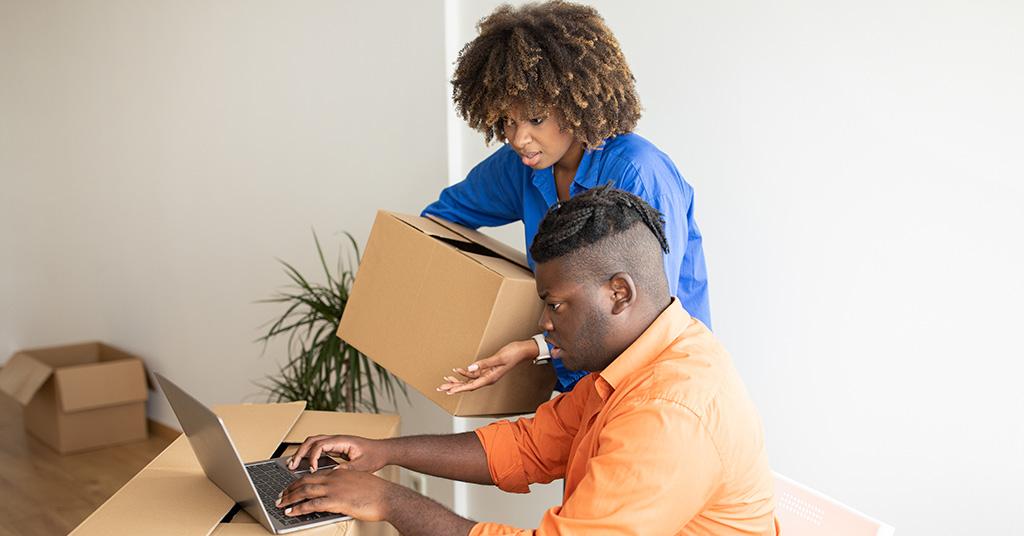 We've sifted through online customer reviews and ratings from multiple sources to compile a list of the top 10 movers in Cape Town in 2023.
Many customers at Chelsea Cleaning use our services before moving home. We hope our list makes the task of finding a highly rated moving company a little easier.
Please note that we don't have any relationships with Cape Town movers. Our listings are based purely on a consolidation of online customer feedback from multiple sites. Also, company details (and performance) may change over time so please always check details in person.
Top-rated Cape Town moving companies
The following movers all achieve excellent customer ratings. We've listed them in no particular order, as a good starting point for anyone who needs a reliable mover in the Mother City.
Execu-Move
Execu-Move is the number one ranked removals company on Hellopeter. The widely accredited company has a 4.8 average rating from 1,255 reviews.
As well as providing local and international removals, they offer pet relocations, packing, wrapping and unpacking services, storage and private vehicle shipping.
"Absolutely FIVE-STAR service!! Don't settle for second best, these guys are the best."
Advance Worldwide Removals
With a score of 9.7, Advance Worldwide Removals crowns Sirelo's list of the Top 10 moving companies in Cape Town. The national and international removals and relocation company specialises in the transport of art, vehicles and pets.
"First-class service. Highly recommended based on our experience moving from Cape Town to London!"
SA Movz
With a 9.5 rating score, SA Movz is the number one ranked mover in Cape Town on the Who Do You review platform. It offers residential, commercial and industrial moving services to locations across the country.
Value-added services include packing and crating, packaging materials, insurance and storage.
"SA Movz was a breath of fresh air. Very well priced and extremely responsive."
Dude & Van
Dude & Van has consistently achieved the highest 5 out of 5 score on Google reviews. This year is no exception.
The specialist mini-movers operate in and around the greater Cape town area and offer packing materials, the disassembly and assembly of furniture, and day-to-day delivery services.
"Excellent service. These guys were efficient, on time, neat, clean, and an absolute pleasure to work with. Thank you for the amazing service…"
Two Men and a Truck
With a 10 out of 10 trust index rating, coupled with an average review rating of 4.86, Two Men and a Truck is the second highest ranked removals company on Hellopeter.
Home, office and mini-moves are complemented by a range of services, including box delivery and collection, wrapping and packing and hoisting. A free repair or replacement guarantee covers goods damaged during the move.
"If you want a stress-free move, these are your guys… We were very happy with the professional and friendly service…"
Britz Couriers & Removals
Britz Couriers & Removals offers local and distance removals and storage solutions nationwide. It's ranked the third best removals company on Hellopeter.
Weekly share-load services between Cape Town and major South African cities are low-cost options for smaller moves.
"Very professional and super-fast and reliable! Excellent service!"
Eezi Move
Of the 2,420 reviews on Hellopeter, Eezi Move has achieved an impressive 4.79 average star rating. The nationwide removals specialists does local and long-distance moves.
It also offers a "budget" depot-to-depot drop-off and collection service, along with the usual packing and storage options.
"Eezi Move were fantastic right from the start to the end. They were quick to respond to my initial request with a quote and were the most competitive…"
Cape Removals
With a score of 8.9, Cape Removals clocks in at number two on the Top 10 Moving Companies in Cape Town. Of the 15 reviews on the independent online review platform Sirelo, all but one are a perfect 5 stars.
It offers mini and full-home moves, inter-city shared load removals, and packaging and storage services.
"Cape Removals offers a great and affordable service."
Mario's Movers
Operating for close to 40 years, Mario's Movers specialises in home and office removals. It provides all the usual support services and is currently the sixth ranked removals company on Hellopeter.
It has racked up 97 5-star reviews out of 105.
"Professional, friendly and ultra-efficient."
Go Gorilla Movers
Go Gorilla Movers boasts an average 4.8-star rating on Google reviews. The removals and logistics company is the go-to for moving just about anything – the contents of homes and offices, production goods and even luggage.
It operates six days a week and offers all the required packing supplies.
"These guys are fantastic. I have been using them for years and will always recommend their services. They really do take the stress out of moving."
What we offer at Chelsea Cleaning
Chelsea Cleaning doesn't assist with household or office moves – for that, we recommend contacting one of the top movers in Cape Town.
However, we do offer ideal cleaning services for before and after moving.
We provide professional cleaning of carpets, curtains, mattresses and upholstery, in the greater Cape Town area and the Helderberg. Contact us for more information or a quotation and we'll be happy to help.
Contact us now