For more than 35 years, Chelsea Cleaning has been offering domestic and commercial carpet cleaning in Cape Town and surrounds, as well as the Helderberg area.
Commercial cleaning of carpets
Chelsea Cleaning provides affordable commercial carpet cleaning for offices, retail premises, private practices, rental accommodation and more. We also offer professional carpet cleaning for schools and colleges.
Why use Chelsea Cleaning for your business carpet cleaning needs?:
We have an experienced, efficient and courteous cleaning team – and the team is uniformed and easy to identify.
There are no unpleasant smells and fumes from our cleaning process.
We plan our cleaning schedule around busy times to minimise disruption.
Professionally cleaned carpets make a good impression on clients and can help extend the lifespan of carpeting.
Reviews of Chelsea Cleaning
Chelsea Cleaning is one of the best cleaning companies in Cape Town for professional carpet cleaning as well as the cleaning of upholstery and curtains.
We have 4.6 out of 5 stars on Google with predominantly positive reviews from 94 previous clients. We welcome all feedback from our clients and strive to resolve any issues quickly.
We have been committed to providing the best possible cleaning service for more than three decades. We have a tight-knit team of trusted and reliable cleaners. Some of our team members have been with us for more than 20 years.
Over the years, we've cultivated a reputation for being open, approachable and friendly.
Our carpet cleaning process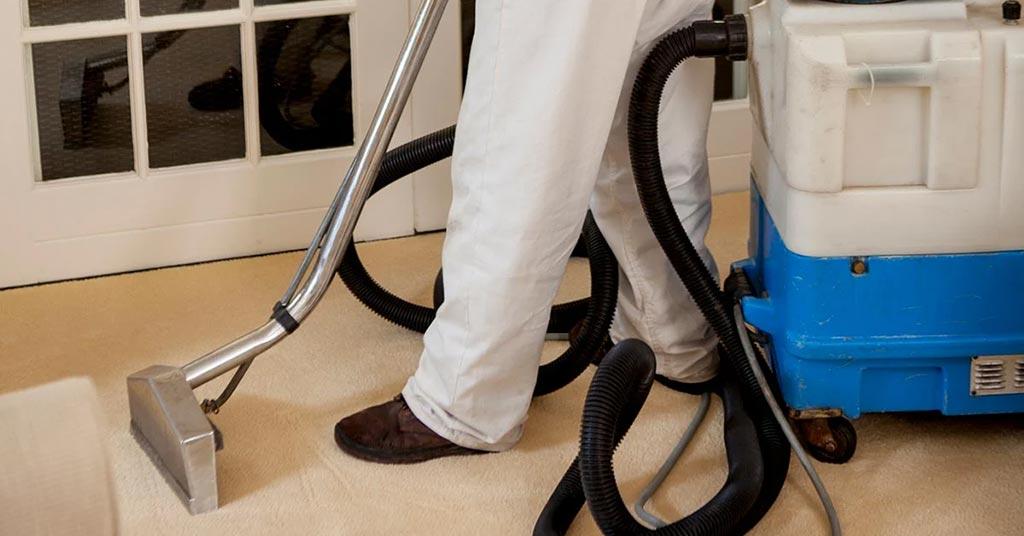 We have refined our process over many years to offer the best possible results for all types of carpets. For fitted carpets, we follow a simple but effective four-step process.
Step 1: Vacuuming
We thoroughly vacuum the carpet with our industrial steam cleaner to get rid of any loose dirt or debris.
Step 2: Spot cleaning
We treat marks and stains with a suitable stain removal product. High-traffic areas are cleaned using a product called Traffic Lane.
Step 3: Cleaning
We deep-clean the carpet using a non-residue carpet cleaning formula.
Step 4: Drying
The final step is to give the carpet a second vacuum and to leave it to air dry.
Cleaning of loose carpets
We also offer commercial cleaning services for loose carpets and rugs. For this process, we collect the carpet, clean it at our factory and return it.
Step 1: Beating
Our team beats the carpet using a professional Rugmaster beating machine, to remove loose dirt and dust.
Step 2: Stain removal
We treat any stains and marks with a suitable stain removal product, which will depend on the carpet type.
Step 3: Cleaning
We thoroughly clean the carpet using a suitable detergent and rinse it in a wash pond.
Step 4: Spinning
The clean carpet is spun dry in our state-of-the-art centrifuge. This machine can remove up to 95% of the moisture.
Step 5: Airdrying
Our team hangs the carpet to air-dry until completely dry. It is then inspected and packed for delivery.
Areas where we offer commercial carpet cleaning
We offer commercial carpet cleaning in Cape Town and the surrounding areas. The regions we service include:
City Bowl
Northern Suburbs
Southern Suburbs
Atlantic Seaboard
Southern Peninsula
West Coast
Cape Flats
Helderberg
Cape Winelands