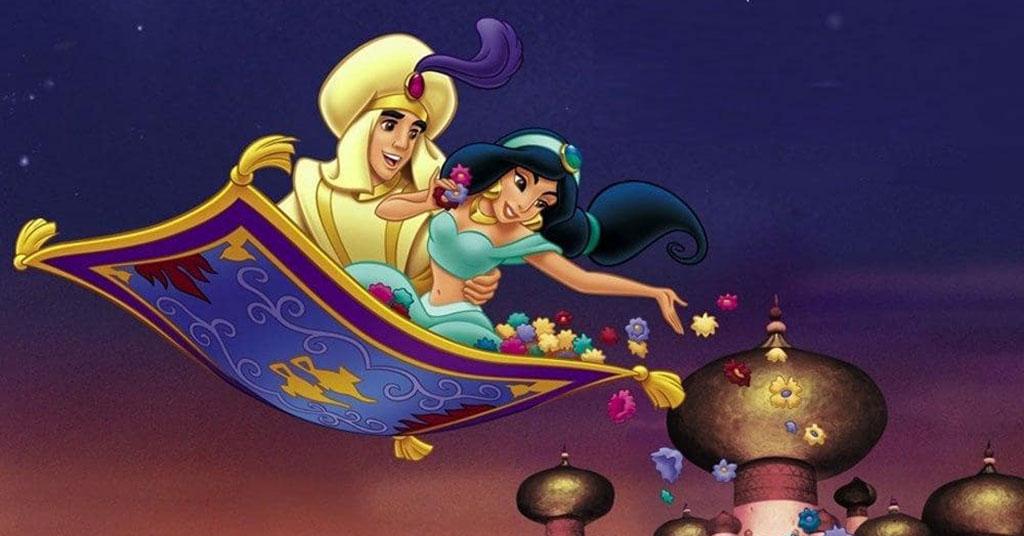 "I can open your eyes / Take you wonder by wonder / Over, sideways and under / On a magic carpet ride…"
Who can forget these lyrics from the theme to Disney's 1992 animated film, Aladdin? The song bumped Whitney Houston's "I Will Always Love You" off the number one spot on the US Billboard Hot 100 chart, and the film itself was the most successful of that year.
But the motif of a flying carpet, teleporting people to fanciful and far-flung destinations, is ancient.
Early origins of magic carpet stories
Where the story of the magic carpet originated is debated. Most say Persia, which seems sensible. It is, after all, the home of the Persian carpet. The film Aladdin merged two stories from One Thousand and One Nights (also known as Arabian Nights), a collection of Arabic folk tales brought to the West in the 1700s.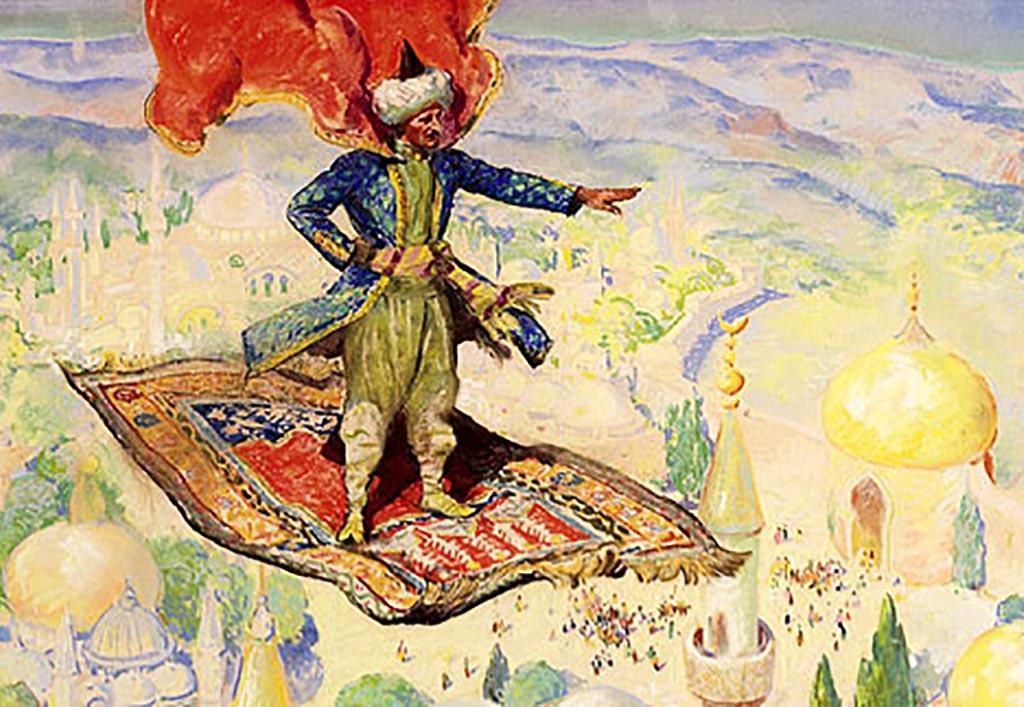 The magic carpet in 1001 Nights
The two tales – of Aladdin and his magic lamp; and of Prince Husain and his magic carpet – were among many told by Queen Scheherazade to her husband, the Persian king, every night to forestall her death by another day.
Magic carpets are central to wonder tales from the Middle East, but they feature in folklore from several other cultures too.
For instance, a French explorer, Henri Baq, is said to have discovered a set of scrolls written by 13th Century Jewish scholar Ben Sherira. In these manuscripts, the scribe spoke of Solomon, the legendary Jewish King. Apparently, Queen Sheba gave Solomon a spectacular flying carpet, woven in green and gold, as a token of her love. Powered by the wind and covered with a canopy of birds, the carpet allowed Solomon to have breakfast in Damascus and supper in what was then Medina.
In Slavic folklore, a flying carpet was one of the magical gifts Baba Yaga gave to popular folk character Ivan the Fool.
Artistic interpretations
Stories about magic carpets have travelled into other forms. In art, the Russian romantic artist Viktor Vasnetsov was commissioned to paint a scene of the story of Ivan the Fool and the Firebird in 1880.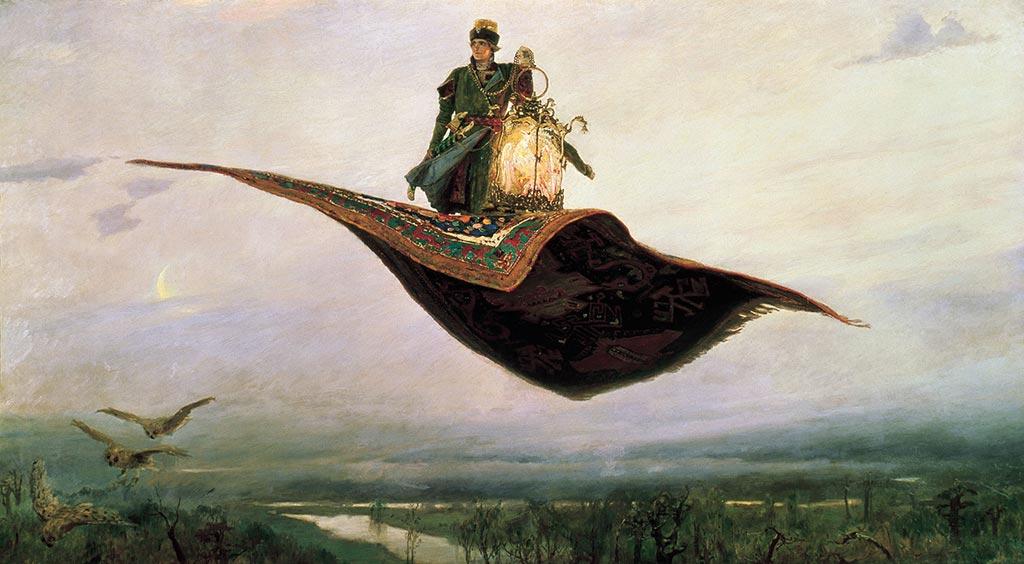 The Flying Carpet, a depiction of Ivan Tsarevich
In literature, a magic carpet features in Captain Stormfield's Visit to Heaven, the last short story published by American author Mark Twain. More recently, magic carpets were banned in the wizarding Britain depicted in J.K. Rowling's bestselling Harry Potter series.
Then there are the comics and video games, like Asterix and the Magic Carpet and the 1994 Magic Carpet video game, in which the player is a wizard flying across terrain to collect mana (supernatural powers) to build more cities. World of Warcraft, the online role-playing game, also features magic carpets.
In real life
While your own carpet may not have magical locomotive powers, it sees a lot of action and has plenty of stories to tell. Treat it like the precious, hardworking object it is by looking after it so that it, too, may be passed down the generations.