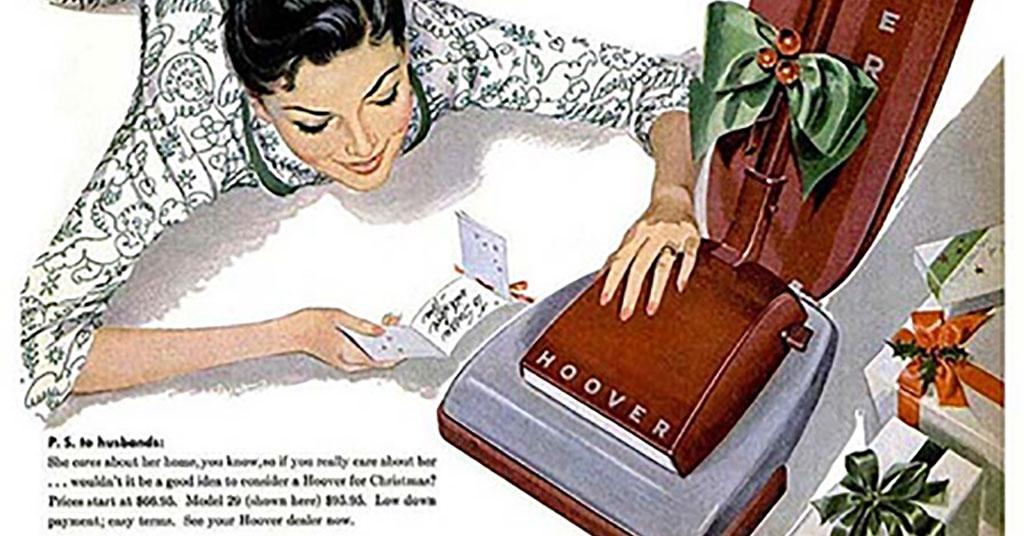 We're not arguing that all is well in the world of gender relationships, but it's refreshing to pause and reflect on how some things have changed for the better.
Can you imagine the reaction this ad would get if it was published today?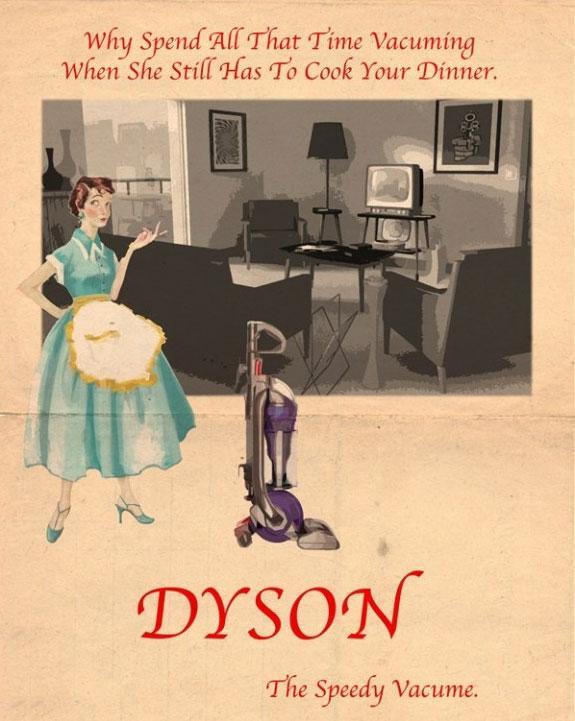 Ideas about the role of women in the home have always taken central stage in western gender politics.
For men, there have been some obvious benefits to keeping women in the home. A few that generally spring to mind? More jobs for men, less debate with women in the public arena and, of course, clean homes and cooked meals to come home to.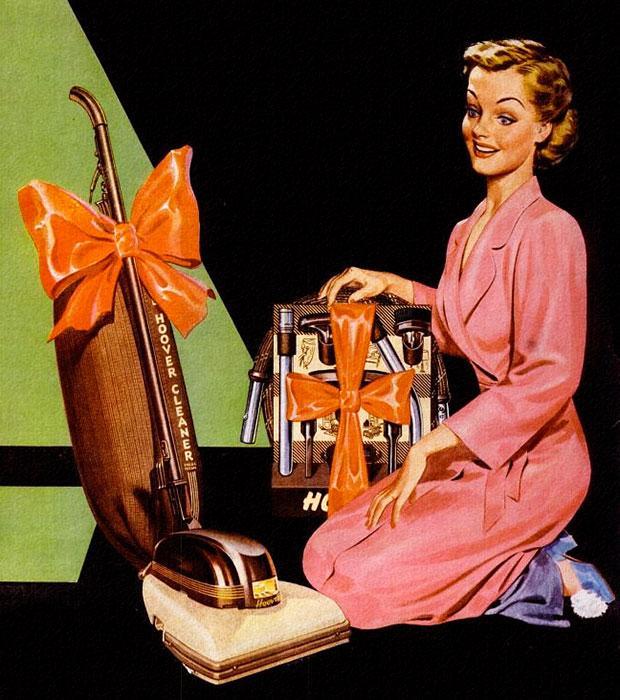 Perhaps it's not surprising that in the male-dominated world of advertising from the 1950s through to the 1970s, home appliance ads weren't so much selling products as selling a male vision of the perfect housewife – even if this creature never existed in the flesh. There's nowhere this is quite so clear as in the vacuum ads of the past.
A clear example of wish fulfillment…"I don't mind housekeeping a bit!"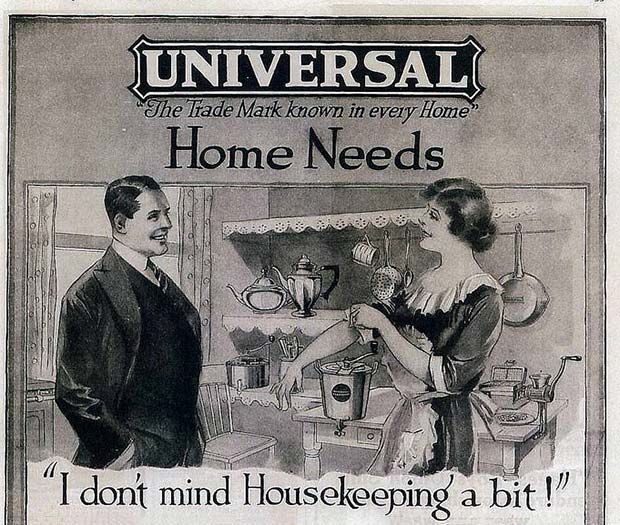 Let's remember to get our priorities right at Christmas…
Oh, and we're hoping that short women in the 1970s had tough skins, given rather offensive ads like this one: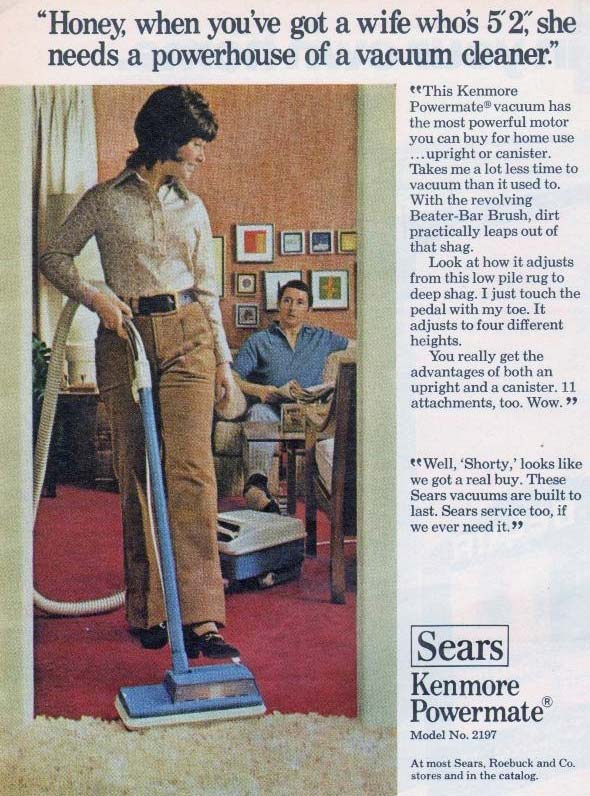 That was then…what about now?
Women today still fill roles as cooks, cleaners and carers in the home. Increasingly though, it's the norm to share these roles with male partners
Women have also hit their stride when it comes to balancing their home responsibilities and careers. Now they can buy their own vacuum machines, thank you very much! This means there's a completely different focus in advertising.
We liked this inspired LG ad, with a French slogan reading "A small step for man, a leap for his woman":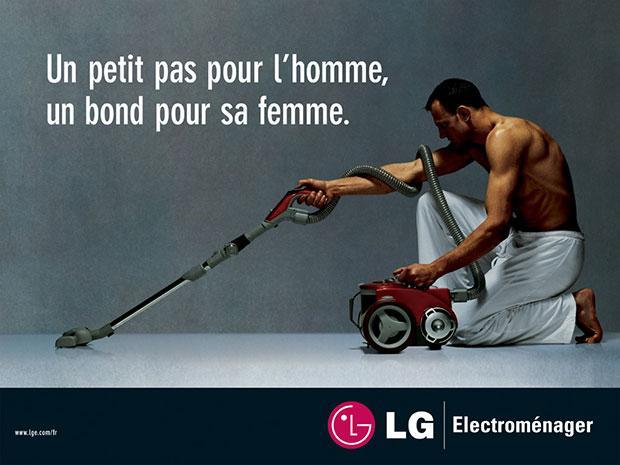 We also approve of the more quirky, creative and light-hearted ads we've seen, including this one from appliance manufacturer, Miele: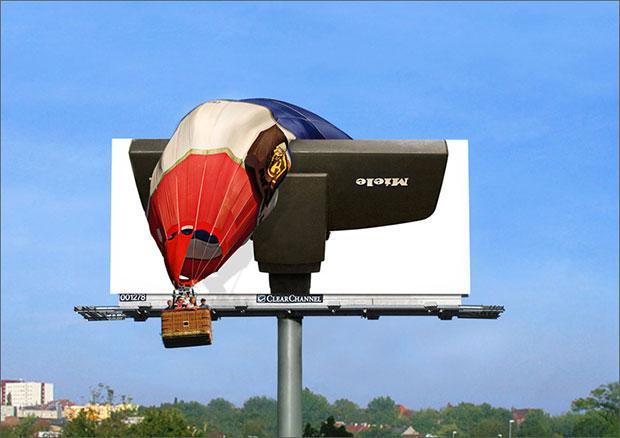 Chelsea Cleaning
Of course, no one enjoys domestic cleaning, male or female. Chelsea Cleaning offers solutions for the big cleaning jobs – and with staff that's 90% male, we like to think we're avoiding the old, sexist status quo.

Staff at Chelsea Cleaning