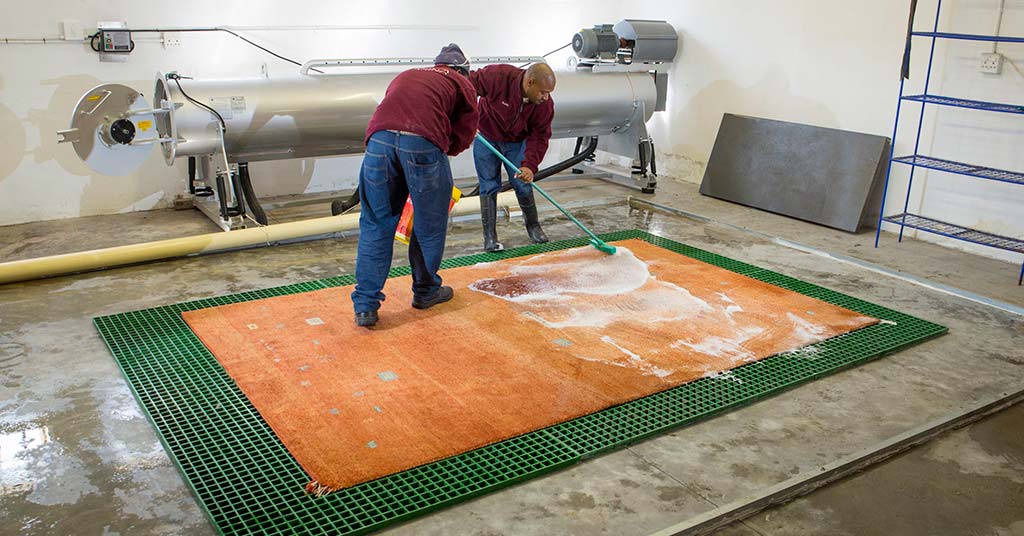 Chelsea Cleaning's carpet washing service has been perfected over many years to offer the best results without damaging your carpet or rug.
Our professional process uses modern, specialised equipment that treats even delicate carpets as gently as possible while still removing deeply ingrained dirt and stains.
Our carpet washing service process
With more than three decades of experience, we've taken plenty of time to perfect our carpet and rug cleaning process. Loose rugs and carpets are collected from your home and washed at our Cape Town factory.
A thorough beating
We start with a thorough beating to remove loose dirt, sand and pet hair. Depending on the type of carpet, this process is done by hand or with our specialised Rugmaster beater.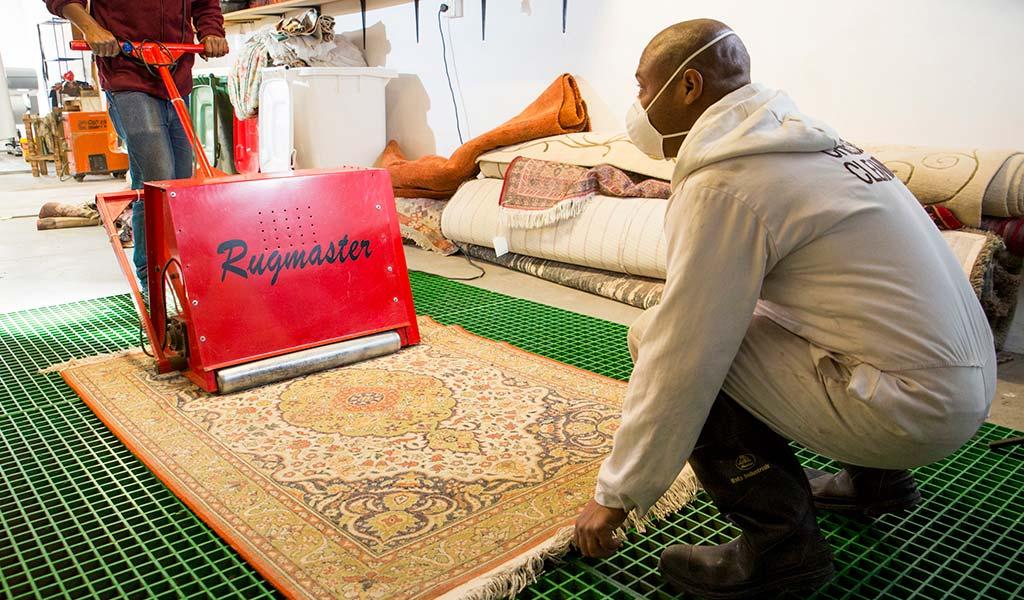 The Rugmaster gives a much more thorough beating than a person can achieve by hand. For some carpets, this method isn't suitable. Sensitive carpets and shags are still beaten by hand.
Stain removal and washing
The next step is to tackle any marks or stains. We use a suitable stain remover that doesn't damage the carpet fibres or affect the patterns, colours and prints.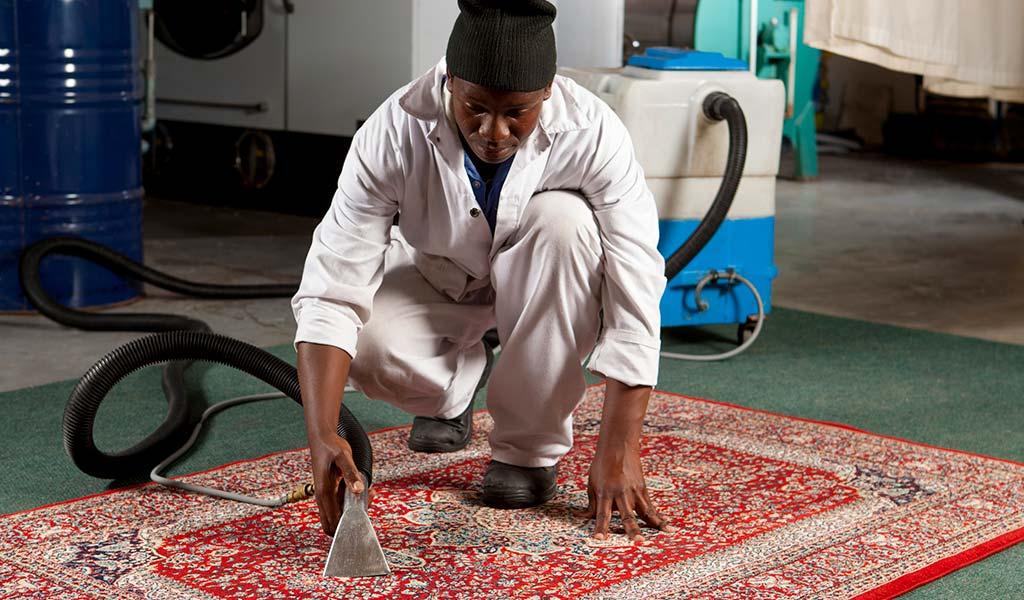 After spot cleaning any marks, we wash the rug thoroughly using a non-residue carpet cleaner. Depending on the type of carpet, it's either immersed in the wash pond, cleaned by hand or dry-cleaned using a perc solvent.
Drying with the centrifuge
Our specialised centrifuge rinses and dries carpets using a controlled spin. This process reduces the risk of shrinkage or the rug pulling out of shape.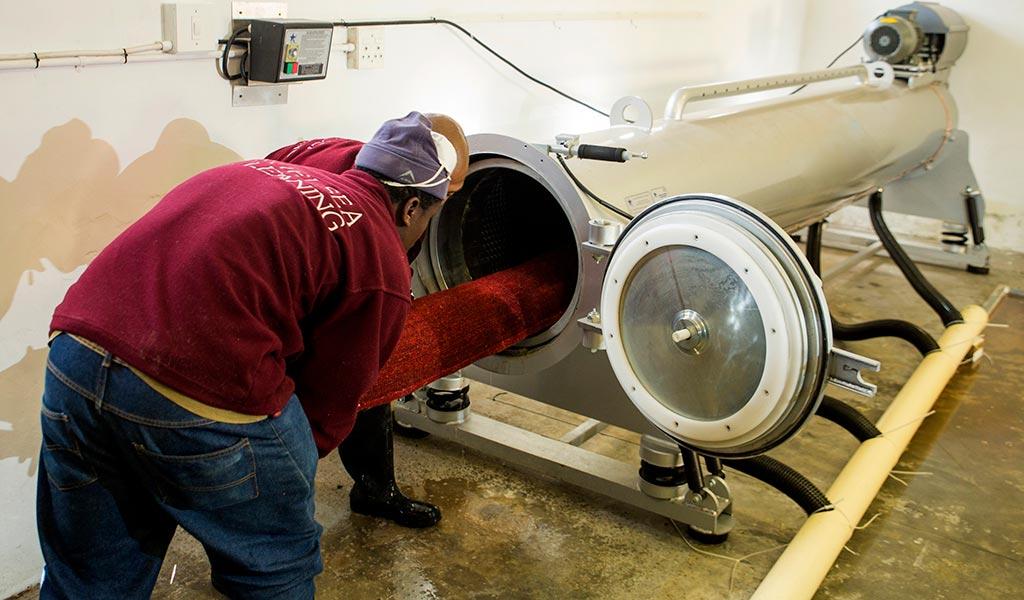 The centrifuge can dry a carpet up to 95% in just a few minutes. Sensitive or delicate carpets are air dried after being rinsed by hand.
Once your carpet is fully dry, we package it for transport and return it to your home.
Our process for fitted carpets
We also offer deep cleaning services for fitted carpets. Our team is highly experienced in cleaning fitted carpets without causing unnecessary disruption.
Fitted carpets are cleaned in the home using industrial steam cleaners and a non-residue formula. We also spot clean any marks using a variety of stain-removal products that are suitable for all carpet types.
High-traffic areas are treated with a specialised product called Traffic Lane to clean and revitalise them. The carpets are left to air dry.
Carpet washing service in Cape Town
Chelsea Cleaning operates in the greater Cape Town area, including the West Coast, Cape Winelands and Helderberg.
In addition to rug and carpet cleaning services, we deep clean upholstery, curtains, mattresses and Roman blinds.