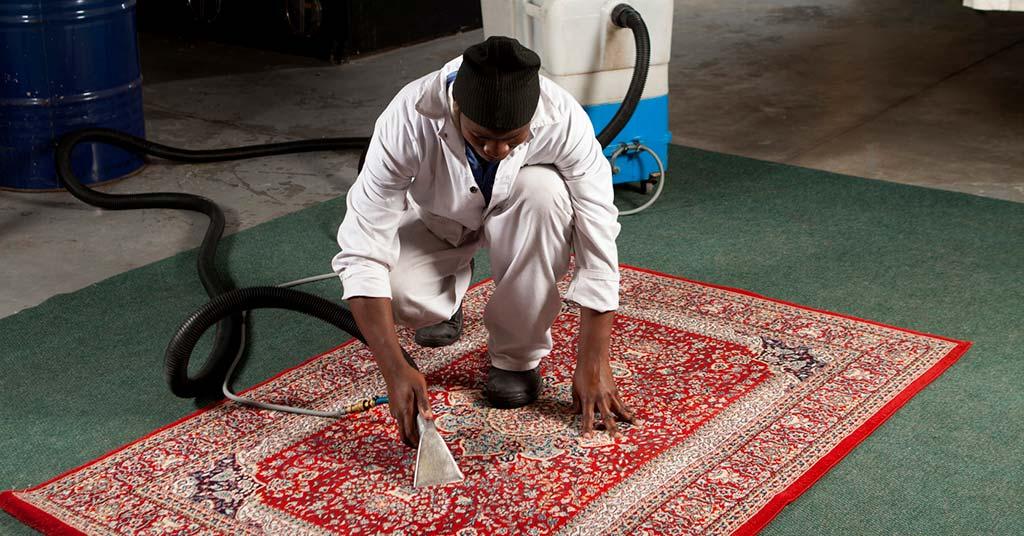 Chelsea Cleaning offers professional carpet cleaning in Cape Town and surrounds, as well as in the Helderberg area.
Generally, carpets and rugs should be deep-cleaned about once a year – or more if they're subjected to heavy traffic (or if you have small children or pets).
A little about Chelsea Cleaning
Chelsea Cleaning was started in 1987 as a family enterprise. We've grown into a thriving business that offers a range of professional cleaning services in Cape Town.
We're proud to be ranked as one of the top two cleaning services in Cape Town by the Cleaning Services Reviewed website.
We have a tight-knit team of well-trained and highly experienced team members who have been with us, in most cases, for more than 10 years.
We pride ourselves on being professional while maintaining a friendly and approachable attitude.
Professional carpet cleaning in Cape Town
Chelsea Cleaning is a trusted name in the carpet cleaning game. We offer safe and effective professional carpet cleaning in Cape Town for fitted carpets and loose carpets or rugs.
Cleaning of fitted carpets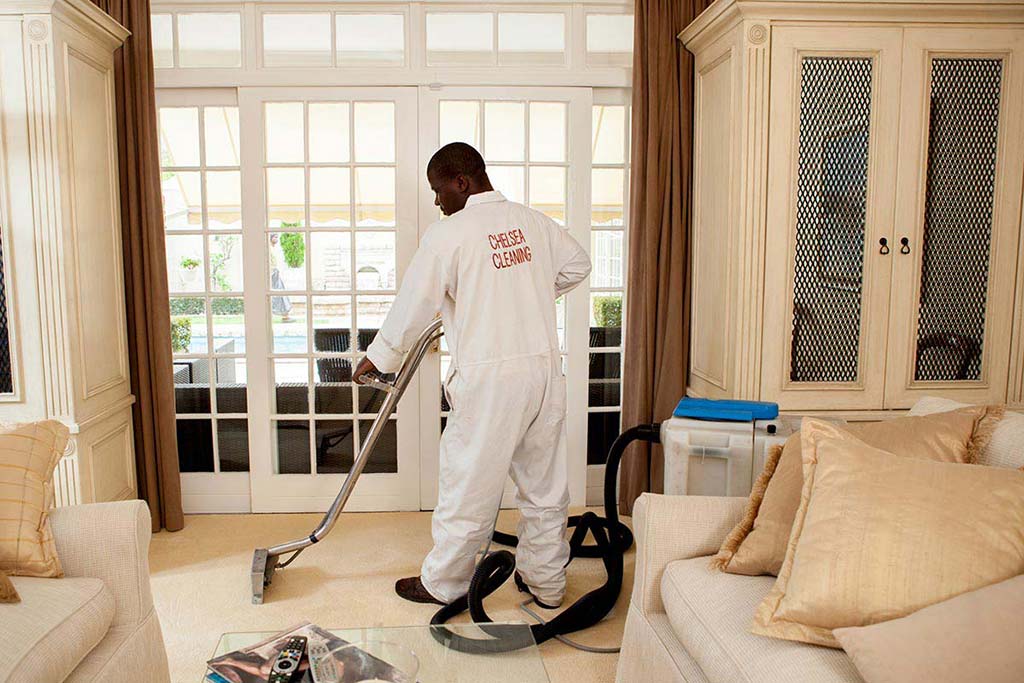 Fitted carpets have to be cleaned in the home, but we take steps to ensure the least disruption possible. Our tried-and-tested process gives the best results without any risk to the carpet.
Step 1: The carpet is thoroughly vacuumed with an industrial-power steam cleaning machine.
Step 2: Stains and high-traffic areas are cleaned with a variety of stain removal products.
Step 3: The entire carpet is cleaned with a non-residue carpet-cleaning formula.
Step 4: The carpet is given a final vacuum and left to air dry.
Cleaning of loose carpets and rugs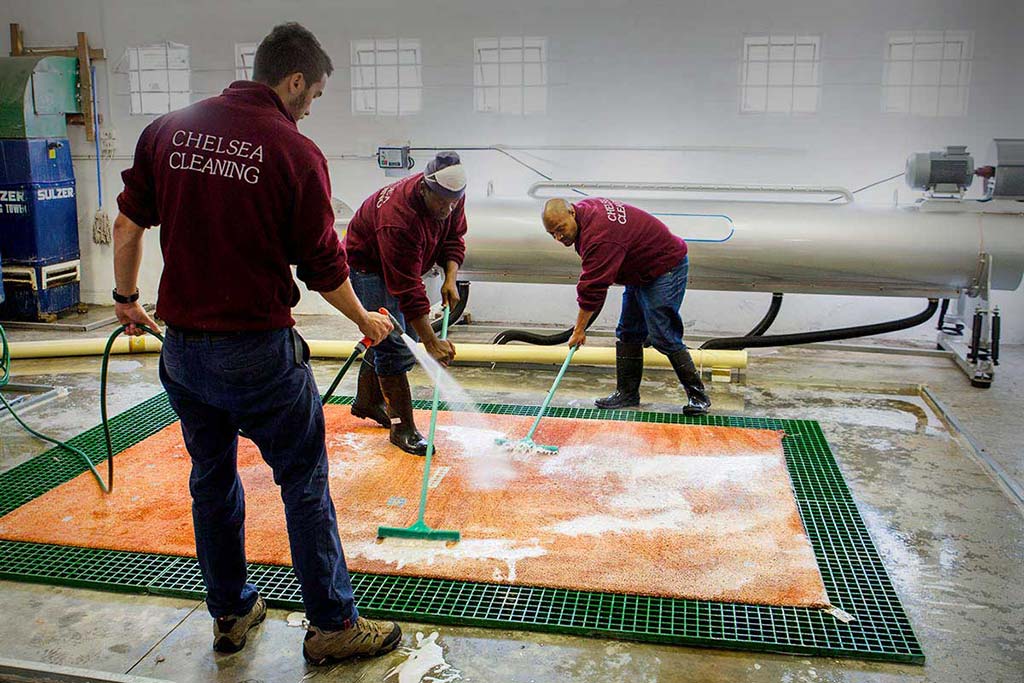 We collect your loose carpets and rugs from your home before cleaning them at our factory. This way we can ensure the best results.
Step 1: After collection, our Rug Master machine gives the rug a thorough beating.
Step 2: Any stains are treated with an appropriate stain remover.
Step 3: The rug is thoroughly washed and rinsed in our wash pond.
Step 4: To remove excess moisture, the rug is spun in our state-of-the-art centrifuge.
Step 5: The rug is air-dried before being inspected, packed and returned promptly to your home.
Areas we serve in and around Cape Town
At Chelsea Cleaning, we offer dependable and professional carpet cleaning in Cape Town and the surrounding areas. These are the areas own that we serve:
In addition to professional carpet cleaning in Cape Town, we offer mattress, curtain and upholstery cleaning. To find out more about our services or to request a quote, call us on 021 761 1162 or contact us online.
Contact us now